Recently, Borosil Limited announced the demerger of its "Scientific and Industrial Products business" into Klass Pack Limited, a Subsidiary of Borosil Limited..
Borosil Limited ("Borosil" or "Demerged Company") is the market leader for laboratory glassware and microwavable kitchenware in India. The Company has two divisions:
Scientific and Industrial Products (SIP)
Consumer Products (CP)
Borosil's Scientific and Industrial Products division manufactures laboratory glassware, instruments, liquid handling systems and explosion proof lighting glassware etc. The products find use in areas as diverse as Microbiology, Biotechnology, Photo Printing, Process Systems and Lighting. Consumer Products division sells microwavable and flameproof kitchenware and glass tumblers. In recent years, Borosil has introduced a range of kitchenware appliances that offer a complete range to its customers.
The equity shares of Borosil Limited are listed on nationwide bourses.
Klass Pack Limited ("Klass pack" or "Resulting Company" or "Transferee Company"), incorporated in 1991 is engaged in the manufacturing and supply of pharmaceutical vials and ampoules to the pharmaceutical industry for many years and has its manufacturing facilities at Nashik, Maharashtra.
In 2016, Borosil acquired 60.3% stake in Klass Pack Limited and thereafter increased its holding. Currently, Klass Pack is a subsidiary of Borosil & Borosil holds 82.49% equity stake in Klass Pack. The remaining shares of Klass Pack are continued to be held by original promotors i.e. Amin Family (before Borosil Acquisition).
Borosil Technologies Limited ("BTL" or "Transferor Company") is a wholly-owned subsidiary of Borosil engaged in the business of manufacturing scientific instruments under the brand name of LabQuest). Currently, BTL supplies its entire production to Borosil.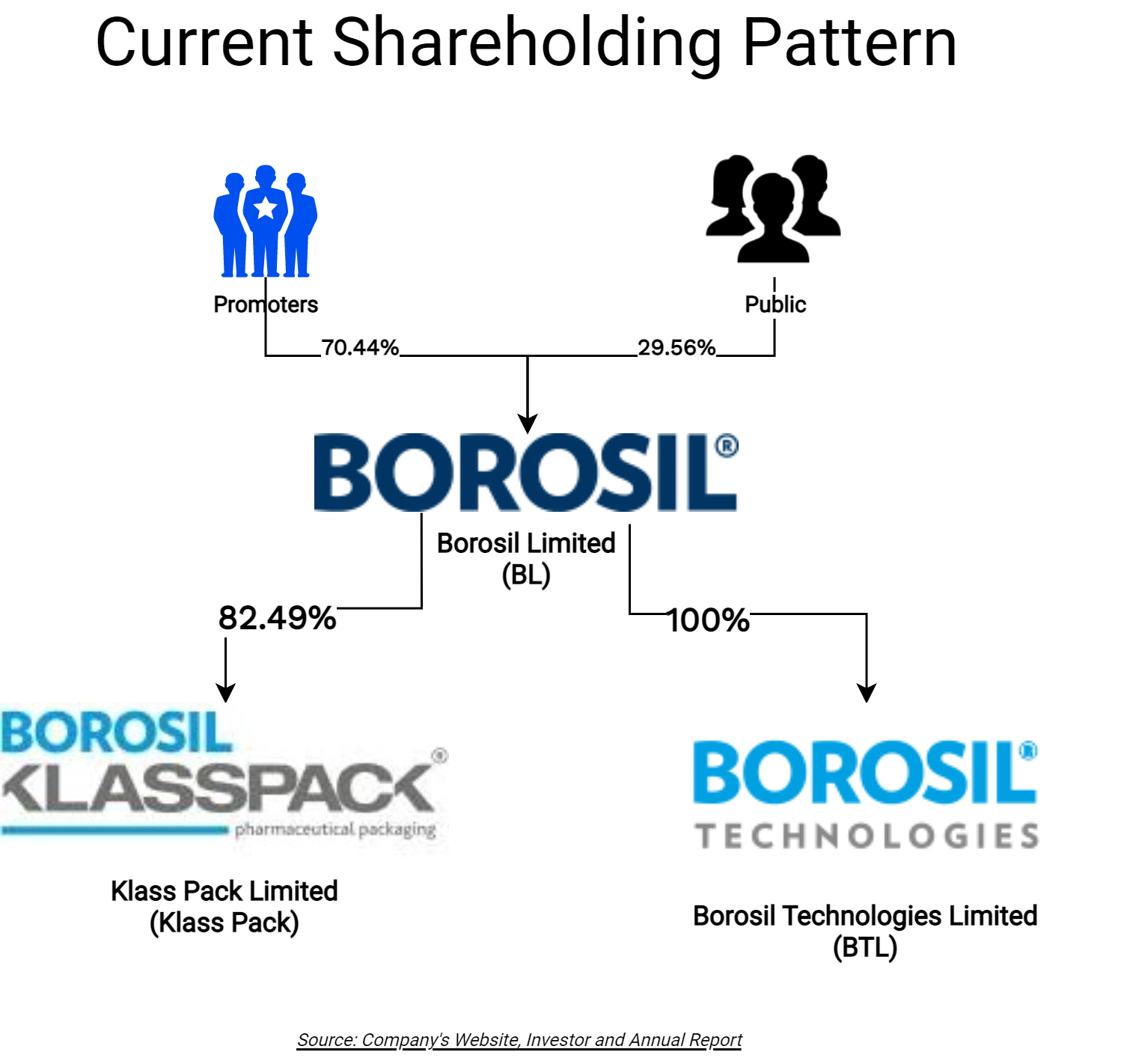 The Transaction
The Board of Directors of Borosil have considered and approved a Composite Scheme of Arrangement amongst Borosil Limited and Klass Pack Limited and Borosil Technologies Limited and their respective shareholders and creditors inter alia providing for:
Demerger of Scientific & Industrial product division of Borosil Limited into Klass Pack Limited
Amalgamation of Borosil Technologies Limited with Klass Pack Limited
Read more
You must log in to read the rest of this article. Please log in or register as a subscriber